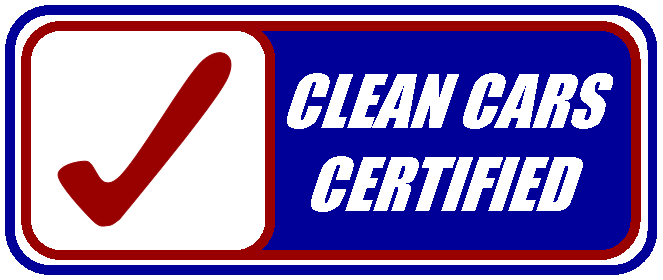 Clean Cars and Credit 
55,000 Mile Powertrain PLUS Warranty and 
Certified Program is better for customers who have credit issues and are looking for reliable transportation for several reasons:
1) Longer Mileage Coverage: Our warranty is for the length of the loan up to 55,000 miles, which far exceeds any of the warranties other dealerships offer for customers with credit issues.
2) Better Mechanical Coverage: The PLUS in our Powertrain PLUS warranty means just that!  It covers many mechanical components that are not normally covered under your standard powertrain warranty that most dealerships offer.
3) No Third Party: Most dealers sell a third party warranty where if you have any issues and want to file a claim, it can be difficult to get your repair approved because the warranty company wants to deny the claim.  With our warranty, you deal with us! It is in our best interest to get your vehicle repaired quickly and properly so you can make your payments, because no one wants to pay for a vehicle that isn't running!
4) Free Oil Changes: We provide free oil changes and inspections throughout your loan to help you maintain the vehicle in the best condition possible.
5) Towing Assistance:  We will reimburse 50% of the tow up to $100 for any towing expense getting the vehicle to one of our affiliated repair facilities.